Contact
We are available 24 hours a day for your convenience.
PHONE
407.321.1013
FAX
407.321.1279
EMAIL
MAILING ADDRESS
P.O. Box 951763
Lake Mary, FL 32795-1763
PHYSICAL ADDRESS
200 Waymont Court, Suite 126
Lake Mary, FL 32746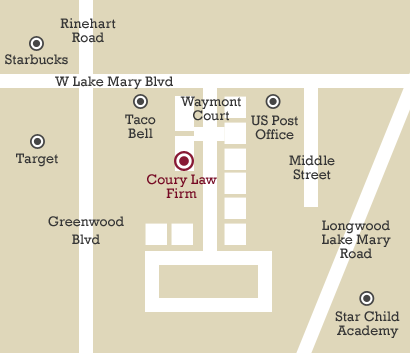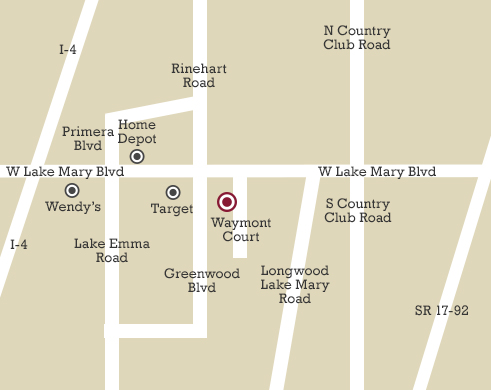 DIRECTIONS
(Above) We are located between Interstate 4 and State Road 17-92. When traveling North on I-4 East, take exit #98 and turn right onto W Lake Mary Blvd. Make a right turn onto Waymont Court about 1.5 miles from I-4 after the fifth traffic light.
From SR 17-92 head West on Lake Mary Blvd. After you pass the Post Office located on the South side of the road you will need to make your next available U-turn. Once you are heading East on Lake Mary Blvd for about one block, Waymont Court will be on the right side just before the Post Office.
(Left) When traveling East on Lake Mary Blvd, turn right onto Waymont Court before the Post Office. Make your first right into the parking lot that is designated for the front two buildings. We are located in the Lake Mary Professional Suites near the end of the second building.